You Don't Have to Take Our Word for It!

Here's what some of our satisfied customers have to say about High Gear Automotive Inc.:


Pat and Mark are the only ones who touch our vehicles. A new Honda Pilot, Toyota Highlander Limited, and a special edition Corvette. They do great work and are extremely honest! EXCELLENT service. The office staff is very congenial as well.

Steve Calvin

Thought my transmission had a problem, but Luke Berry had it checked out and it turned out to be Ignition Coil. Service was very good, fast and the Service Advisor Luke Berry was very professional. Highly recommend High Gear.

Charles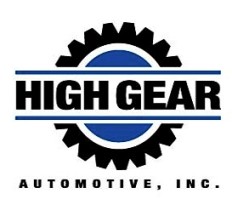 Port Charlotte, FL
02/24/2022
Brought my son's 2012 Silverado with 175,000+ miles in for a number of things. Patrick did an assessment, called me back with recommendations and we agreed to a "fix-up" plan. From the initial visit to the diagnosis of work to be done, the recommendations and discussion on parts it was a pleasure to work with the team here. Professional, courteous and polite. The end result was many items repaired to a high standard and at a fair price. You can be sure this is now our "go to" repair shop. Thanks!

Bob Lockard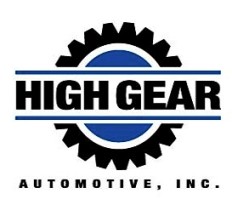 Englewood, FL
09/10/2020
We have had nothing but excellent service throughout the years from this company. My personal interactions with the staff has always found them to be courteous, knowledgeable and professional at all times. They have become trusted friends who look after my vehicle needs.

Frank Collins
I have been a loyal customer of High Gear since first learning of them about two years ago. I recommend them to everyone anytime the opportunity presents itself. I have had numerous positive experiences with them the past two years... And one of the other MAJOR reasons to take your vehicles to High Gear? High Gear provides a warranty on parts and labor for 36 months or 36,000 miles on most repairs! You can't beat High Gear for services, repairs, or warranty! And last, on repairs that take longer than one day I receive a daily call with the status of the diagnosis or status of receiving the required part. I thank Thad and all the staff at High Gear, never taken our vehicles to a better business!

Robert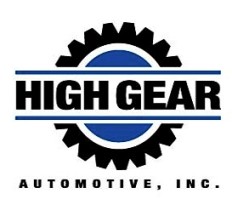 05/20/2020
I Rate this shop 5 Star's. Thad took on my vehicle: 1995 Chevy Van, it rolled in rumbling and sputtering with Electrical Problems in the transmission. He was able to Install a new electrical system and a new alternator in a timely manner. Good manners, respect, friendly and courteous. My van is now in stealth mode! Quiet, smooth and runs just as well as a new car. The ladies at the check in and out counter where courteous, kind and pleasant to work with. Took the time to make sure I left with all the boxes checked. Thank you High Gear!

Michelle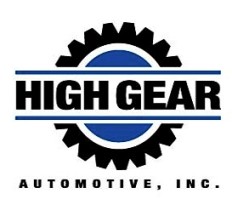 01/14/2020
I wanted to send a big thank you to Luke (and all at High Gear). In Dec we had to have our son's car towed due to a belt that came off during the night. He needed the car for work and you came through being able to fit that in. Very much appreciated. We had some follow up work done as well, also on my Truck. Appreciate all the work and effort so much. Keep up the great work, and I know we still have a few items to address. Thank you again, and wish you a great 2020.

Joe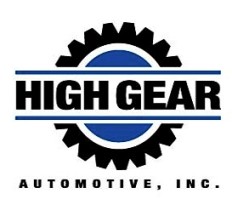 THEIR CUSTOMER SERVICE IS 12 OUT OF 10 POINTS. THEY STAND READY TO SERVICE YOU OR PROVIDE REPAIRS AT A MOMENT'S NOTICE EVEN THOUGH YOU MAY NOT HAVE HAD A SCHEDULED APPOINTMENT. WORKMANSHIP PAR EXCELLANCE.

Frank C.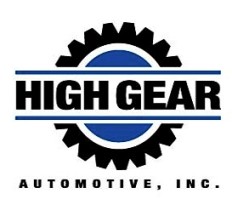 We moved to Englewood, Fl in August, 2011. In December 2011, I developed a front brake squeal on my Dodge Grand Caravan. On December 13th I made an appointment with High Gear Automovive. After first diagnosing the problem and giving me an estimate, they replaced the front brake pads and turned the rotors. The work was done right at a reasonable price. I had been going to them ever since. I trust them and they have earned my trust. As an added bonus, their waiting room is clean, bright and comfortable.

Bobby M.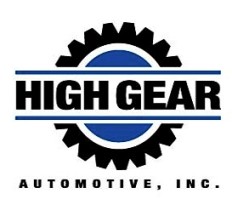 My neighbor recommended these guys. I usually do all my own maintenance but tire changing and alignment are things that should be left to the experts. They called to tell me it was done, at that point I was informed that there were a couple other issues but none of them a big enough deal to warrant repair. First, thanks to the person I spoke with for pointing me in the right direction, I will fix those issues in the near term. Second, the alignment is awesome! My subby drives like a dream now and the bill was less than expected... I will certainly be back!

Lee H.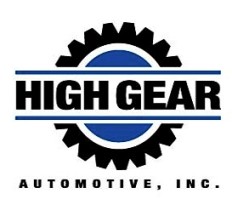 Always friendly, always efficient and they always try to satisfy your needs. I have never left their super clean place dissatisfied.

Gerry G.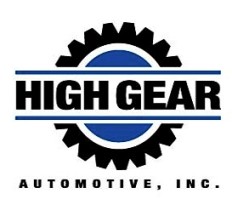 If you aren't seeing Patrick at High Gear on the Ave. of the Americas, you're probably getting ripped off. Excellent shop!

Steve C.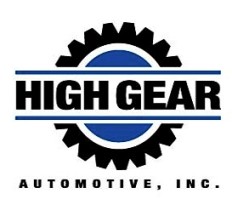 Last minute appointment. Took me immediately on arrival. Resolved the issue quickly and economically. Can't ask for more.

Lee L.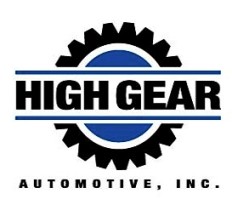 Have been using High Gear for several years now to service 2 vehicles. Their work, advice, service, and honesty can't be beat - and all at a fair price. Bottom-line, I trust them!

Bob E.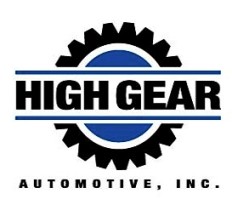 Always the best service and advice. It is very difficult to find a place that performs high quality work consistently and at a fair price. My thanks for always being cheerful and courteous - no matter what!

Paul N.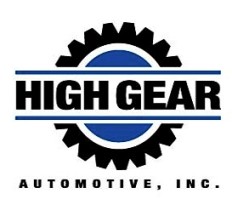 This is a great place. Makes fixing your car fun. Great people, great prices, go there !!!

Terry H.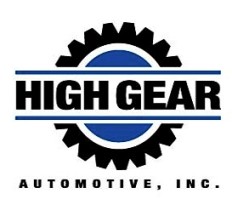 Patrick and Thad run a top notch repair shop. High Gear has worked on our cars and trucks for nearly 7 years. EVERYTHING they do is perfect or they don't send it out on the road. Over 200,000 miles of service. We are extremely satisfied!

David A.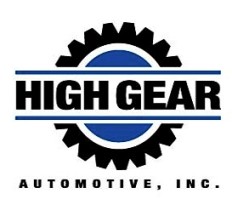 I was in Florida visiting my parents and stopped in before heading back to CT to have things checked over, and this place was recommended. I have to say, they were absolutely amazing. Not only did the owner Thad spend nearly 10 minutes answering questions I had about whether I should trade in my car and what makes have the best track record (the transmission is starting to act up), they didn't charge me anything for the service or try to sell me something it didn't need! I wish I lived nearby so I could make them my go-to mechanic.

Michael L.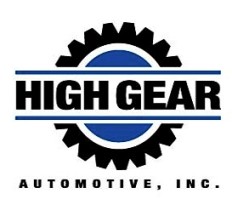 How often do you actually feel GOOD about paying for auto service? It's pretty rare. But that's how I feel about this shop. The quality of work at the shop is rare, too. I obtained service on my 2005 Toyota 4Runner at a different local shop. 200 miles later the engine had a major problem; that mechanic said I needed a new engine, and didn't believe the new problem was related to his recent work. Patrick heard the story and suggested he might be able to repair the engine at half the cost of a new (used) one. In deed, he did that, and identified the problem caused at the prior shop. Few mechanics have the formal training that Patrick has (his partner is one of them). Add to that, their professionalism, honesty, friendly staff out front. They told me what service was worth doing, and work isn't worth it. It's SO satisfying to know that I've found MY mechanic for as long as I live in the area.

Mitch L.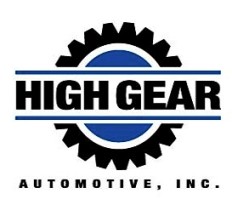 Don't you wish you could find competent and fair mechanics who will treat your car and your wallet just like their own? People who will shoot you absolutely straight on what's needed, and just as importantly, on what isn't needed? In short, folks you can trust completely? Well, if you're reading this review of High Gear Automotive, then you have found them.

Homer H.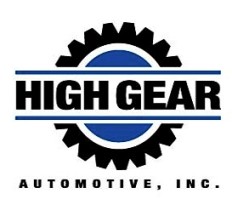 My experience with High Gear over the years has been excellent. The owners, staff and mechanics are very knowledgeable and capable on both import and domestic cars and trucks. Diagnostics with my car problems are quite thorough and their recommendations have me as the customer in mind. They are very good in correctly resolving the most difficult issues. High Gear is a no nonsense organization that gets the job done promptly, efficiently and at a very reasonable cost. Give them a try, they provide top notch service and are very customer friendly. Their waiting room is very clean, bright and comfortable.

Pete T.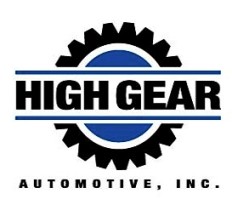 Thanks Pat & Todd, Jeep runs great!!

R. Duso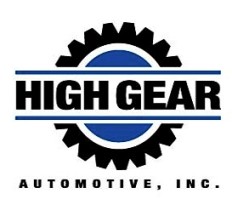 When we think of High Gear we think of TRUST. No matter the problem with our vehicles we always get a fair assessment, accurate advice, and prompt service. High Gear remains our first choice in maintenance for the life of our cars and trucks.

Mike & Marcia L.
Discover More About Reviews and Repair Services At High Gear Automotive Inc. in Englewood

General Maintenance
Miscellaneous Auto Services
Cost Saving Tips